GUSEC launches herSTART to boost women entrepreneurship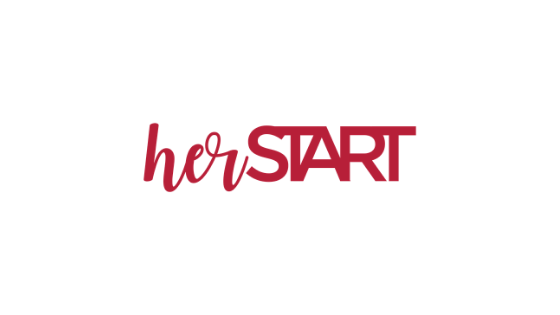 Read: President Murmu launches herSTART National Platform on October 4, 2022
A first of its kind initiative to offer a platform for women led initiatives is being organised by GUSEC with support TiE Ahmedabad
Gujarat University Startup and Entrepreneurship Council (GUSEC) has been leading the student startup and innovation movement in Gujarat since its inception in 2016.
To address one of the major concerns of the startup and innovation ecosystem, GUSEC with support of TiE Ahmedabad, is today initiating herSTART: a bootcamp and pre-incubation program for women entrepreneurs.
Through herSTART, it is envisioned to give a platform to young aspiring women entrepreneurs and facilitate the emergence of 25 women-led startups in the region. These top 25 ideas will also be given incubation support including free co-working space, mentorship, cloud credits over US$20,000, networking access and other benefits through GUSEC.
The Chief Guest, Minister of State for Women and Child Development, Vibharaviben Dave, said, "Gujarat is ranked #1 state to startup and herSTART is a perfect initiative to encourage our young girls to start up." Noting the enthusiasm in the audience, the Minister added that shortlisting around 100 ideas won't be enough and I'll ask GUSEC to have capacity for at least 300-400 ideas!
Vice-Chancellor of Gujarat University, Dr Himanshu Pandya, addressed the gathering saying, "GUSEC has been scaling new heights in terms of startup support and entrepreneurial guidance. Where the current generation is looking for jobs, I encourage you all to convert your creative ideas into a startup and create new jobs for our youth. herSTART is an opportunity for all young girls and women faculties to share your innovative ideas and avail all necessary support from GUSEC and the University."
Prize money worth Rs. 10 lakh funded through the Motwani Jadeja Foundation, as well as market and network access in the UK and Israel, shall be made available to top 5 ideas of this program. The winner shall also have the chance to visit Israel and explore the Israeli startup and innovation ecosystem through the Consulate General of Israel in Mumbai.
With application window open today, applications of ideas will be accepted until February 23, 2019. A Bootcamp involving national and international experts for around top 100 ideas shall be organized during March 2019, followed by a final event where the top 25 ideas shall be selected for incubation at GUSEC and felicitated.
Any female entrepreneur who is a founder or a co-founder of an idea-stage or MVP-stage startup, aged under 30, is eligible to apply, and applications can be made at www.herstart.in.
herSTART is being organised with the support of TiE Ahmedabad – a key startup ecosystem enabler in Gujarat. Partners of the initiative include the Department of Science and Technology, Government of India, Student Startup and Innovation Policy of Gujarat, Industries Commissionerate of Gujarat, British Deputy High Commission in Gujarat, British Council, Consul General of Israel in Mumbai and Citi Bank.