GUSEC startup 'Luminati' is the only Indian team at the world's largest smart garment fashion show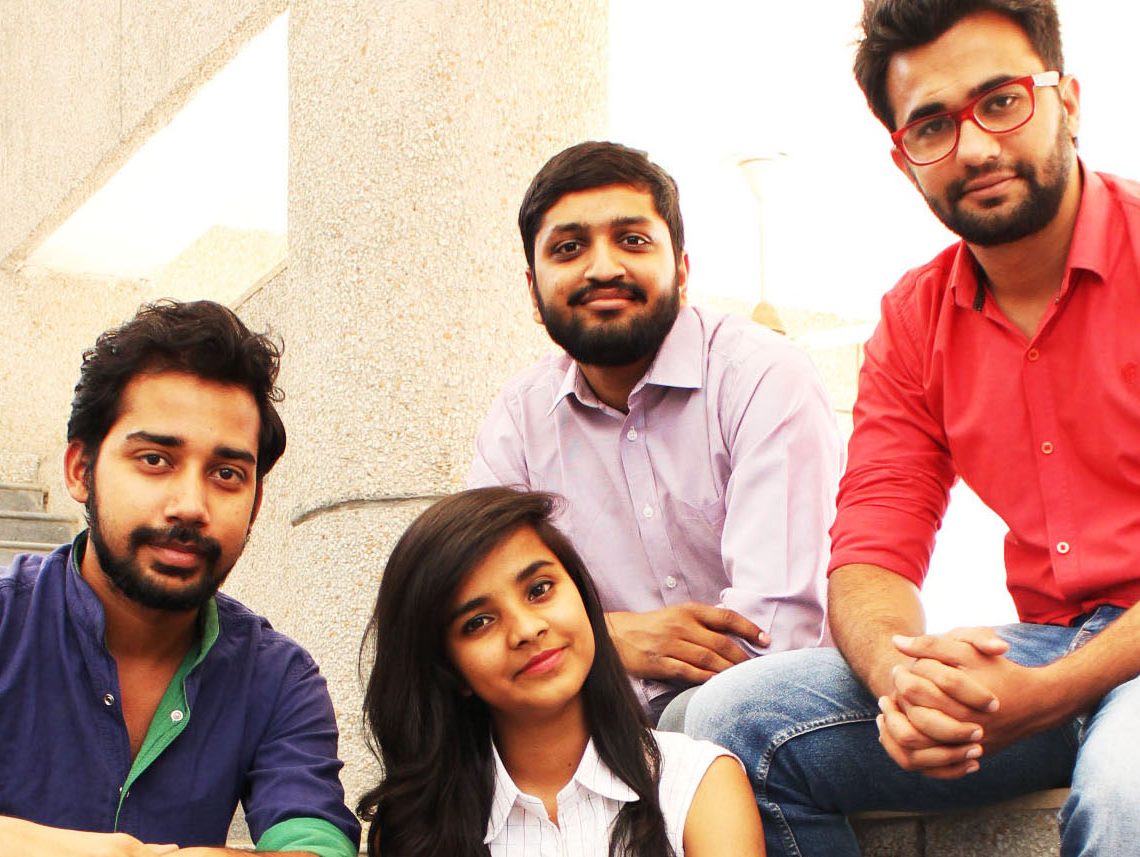 (The following news was announced by the Vice-Chancellor (I/c) of Gujarat University, Dr Himanshu Pandya, along with the team Luminati, in a formal media briefing at the Vice-Chancellor's office on March 3, 2017.)
AHMEDABAD, March 3, 2017 – Luminati Clothing Co., a startup incubated at Gujarat University Startup and Entrepreneurship Council (GUSEC) has been selected to display their garment design at the world's largest smart textile fashion show "Makefashion" in Canada in April. Smart textile is an inclusion of electronics and high fashion.
The team consists of two engineers and two fashion designers namely Arjav Parikh, aged 21, Akshay Chawla, aged 21, Komal Katkar, aged 20 and Sudhanshu Somvanshi, aged 19.
The team has designed a garment design concept inspired by the national bird – Peacock. The garment tries to recreate the intricate complexities and beauty of a peacock, such as feathers that rise up, and colours that reflect the colours of the bird. The design also packs a small device that makes the garment vibrate, reflecting the shivering of a peacock when it is excited.
Luminati is the only Indian team to have been selected for the show, and also the youngest. Other teams that shall be displaying their ideas and products have industry experience of 15 to 20 years compared to Luminati's average team age of 20. Designers from all across the world shall be displayed their ideas at the show, after which, these selected designs will be displayed across other cities of the world.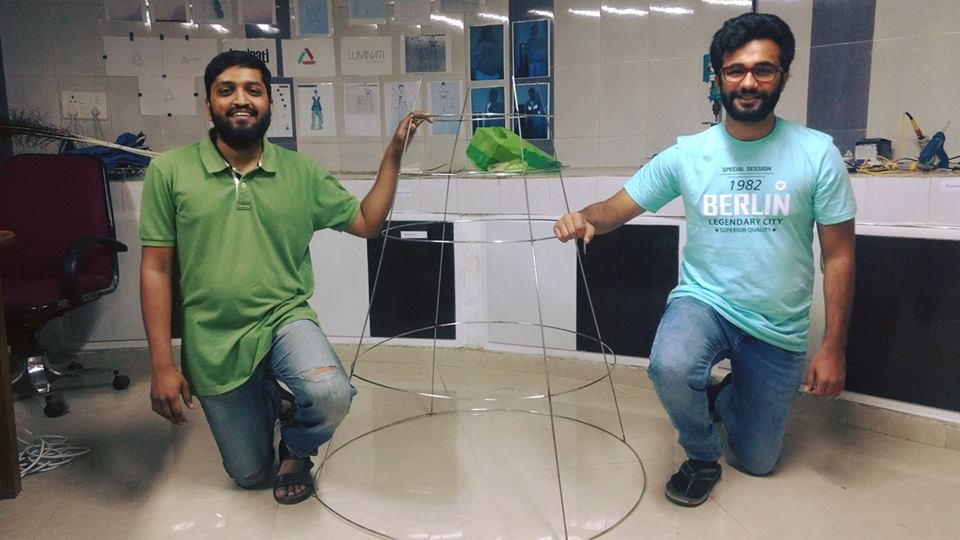 The startup works on research on smart garments and are currently developing their first smart-garment product. Luminati has leveraged infrastructure and mentorship support from GUSEC, where they have been incubated since July 2016.
"The confidence incorporated in us to be a part of something so big is all due to GUSEC. Such supporting bodies like GUSEC play a major role in lifting the entire team to a new level. We are excited to be working in such a unique yet significant field of smart garments and look forward to the show in Canada and many such opportunities," said Arjav Parikh of Luminati Clothing Co.
"Luminati is one of the many such examples of what young teams can achieve in little time with a little bit of support, guidance and motivation. Gujarat University has supported over 40 startups till date and we are looking to support hundreds of more in the coming future. Universities are the best place to drive a culture of innovation and entrepreneurship in young India and Gujarat University is doing everything necessary to support and nurture innovators and entrepreneurs who will eventually create jobs and boost our economy," said Himanshu Pandya, I/c Vice-Chancellor.
http://gusec.edu.in/wp-content/uploads/2017/03/Luminati-Press-Release.pdf