Neera Naturals: Luxury skincare, now made with love in India

There is no telling how a child's brain works. Children can be easily influenced by the people and environment around them. Moreover, unlike adults, burdened with harsh realities and disappointments, the word 'impossible' doesn't really exist in kids' dictionaries. Sometimes, this may lead them to develop unhealthy obsessions but seldom, it leads them to find their true calling.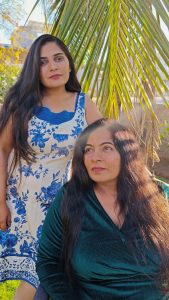 Kalpana Brahmbhatt was one such kid whose love for developing organic skincare led her to an endless quest to understand the unique ingredients that best suit a skin type. While she perfected recipes for organic skincare, her daughter Lajja made it her mission to take those recipes to people through Neera Naturals.
"When I was a kid, I was obsessed with soaps – so much so that I would collect soap wrappers and keep smelling them. That love manifested in me and I felt the need to know more about soap making and how the use of ancient Ayurvedic secrets could be democratised," Kalpana says.  
Witnessing her mother make soaps from pure coconut oil without any molds, Kalpana learned the art of soapmaking from artisans around the world and has so far made over 2000 soaps; creating soaps that are one-of-a-kind, cold-processed with handpicked ingredients, sourced organically and crafted with love. 
An active kid from the start, Lajja found herself fascinated by dance. At 4, she began her training in Bharatnatyam and other folk dances. While becoming a professional dancer did not present itself as an option, "it still added the poise and balance that made me who I am today" Lajja reflects. At 14, she began reading the Bhagavad Gita, which further added to her self-awareness and helped her get through her parents' separation.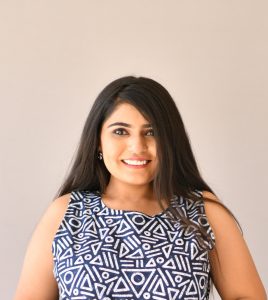 Lajja's school life saw her earning many accolades in dancing, debating, etc., but her college life passed quietly. She disagrees with people who believe college is the time to have fun or explore oneself. "I believe it takes a lifetime to explore your true self and find your potential. I don't think that experiences end in college and I live by that principle". 
"Before I started Neera Naturals, I was the VP (Marketing) Legal Advisor at the Valencia Club Abu. Even then I knew I wanted to do something of my own." In December 2021, Kalpana & Lajja launched Neera Naturals with a handful of their signature products, an initiative that has so far sold N products.
"Family-tested & CEO-validated"
Not a lot of things in life turn how you imagine them. For consumer brands, it becomes even more important to push perfectly crafted products. But Neera Naturals makes product testing a personal affair. "Ever since we started production in 2019, every batch of products that lack finishing or get spoiled are first used by each family member. This may sound hard to believe but our product validation comes from the CEO herself (laughs)" 
A startup manifests as an extension of a founder's personality and perspectives, and Neera Naturals is no exception. At the core of their beliefs, Lajja and her mother believe in giving people the right to pamper their skin with the best of what nature has to offer. It was this unique vision that led Lajja to be awarded by the Hon'ble President of India, Smt Droupadi Murmu during the herSTART launch at Gujarat University.
View this post on Instagram
For startups and women looking to get started, Kalpana & Lajja have one thing to share – "Be stubborn, brutal when you need to be. Understand that you don't need to explain yourself to everyone about why you're starting up."
For solopreneurs, Lajja has another piece of advice, "Being a part of a startup incubator makes you feel like you're not out here all by yourself. Even with my own startup, I got to understand where to source things from, what are you lacking, and what tactics to adopt to make our business work best." 
We've said this once and we'll say it again – no matter where you are and what stage your startup is at – every ideator, dreamer and experimenter can find a home at GUSEC – you too!