Learning has a fun, new address: MySkillShaala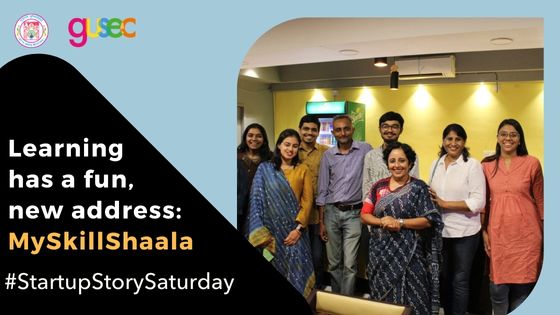 I like to believe there are two kinds of people in the world: the ones who welcome software updates to their phones & laptops and others who postpone them for as long as they can.
We tend to forget that while these updates disrupt your flow of work and may appear unnecessary and annoying, they also facilitate the smoother operation of your device. 
And sometimes, just like our devices, we too, need software updates, even if our existing systems still work. Our education system has needed one for the longest time, and the new Education Policy is causing us to have conversations that we should've had a long time ago. With so many updates happening around us, many of our startups have geared up to make changes of their own. 
Myskillshaala: Bringing a Balance
Teaching grammar, conjunctions and Algebra in school seems essential. Then why not life skills? Dhruv Ramaiya, founder, MySkillShaala says, "I believe that besides academics,  it  is equally important to teach our kids about leadership, or how to communicate."  
"It's a new way of learning. A community for students to get ready for the future." Integrating life skills into activities, MySkillShaala initially started as a non-profit initiative but after continuous positive feedback from parents, took the shape of a startup.
"When taught from the beginning, life skills can alter the perception of learning for kids entirely."
"I did not like school at all"
Dhruv's passion to change the status quo in education came from his own lack of interest in academics in school. Recalling his days as a student, Dhruv says, "I was an average student academically and always leaned more towards creating and building things." 
Dhruv went through a democratic learning process as a kid, a process that inspired him to build something similar for young learners. He says, "MySkillShala is less of an education content-delivering platform and more of a learning community experience where people from all age groups meet, interact with and get inspired by each other."
"The idea is to make FREE learning possible and achieve the vision of Every Learner, Every Skill."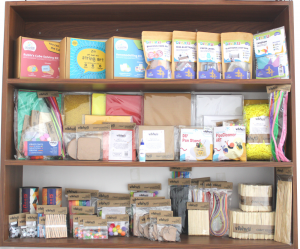 Before COVID, the concept of online learning was very difficult for people to accept. Post-pandemic, everyone hit the realisation that COVID was not something to forget about – the hybrid model of learning was here to stay.
MySkillShaala facilitates the hybrid learning model as well. Besides delivering educational content, they also have DIY kits & other products to go along with their lessons. The startup has its own DIY kits like Rubik's Cube, Aerospace, Electronics, String Art, Resin Art and many activity learning supplies.
The results? 
Myskillshaala has inspired kids to learn beyond their classrooms, and now invites learners from all age groups to leverage the benefits of the Myskillshaala community. "Every day starts with a project/activity for the MySkillShala learners. One of our students holds the record of finishing 40 activities in a single day – with their parents claiming to have never seen their child so involved in anything. We have middle-schoolers who know exactly what's going on in the Ukraine-Russia conflict."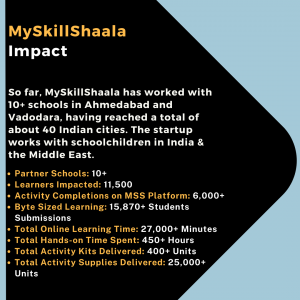 Speaking of the importance of the startup ecosystem, Dhruv says, "Operating out of a one-room office can have its own challenges. It helps to know people who know how things run. This speed in the operations for my startup was brought in by GUSEC in terms of initial funds, we could reach out to more people."
Inevitability of Change
Dhruv talks about the importance of the revolution in education. He says, "This is Generation Alpha: the first generation of children who were born in midst of the existence of technology, and who grew up with technology around them. Their memories, and mannerisms were all influenced by technology. The way we teach them needs to change too."
While people try to change things at their own levels, we'd suggest you hit that update button every once in a while. Re-wiring and re-setting are uncomfortable and often painful, but when have comfort zones ever done us any good?