Fresh Funds Accelerate Reelo's Dreams to go Global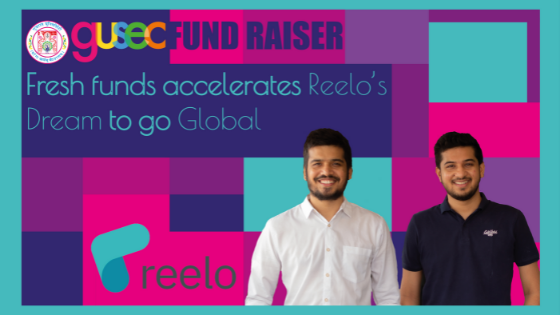 Ahmedabad- based startup Reelo raises capital aggregating to half a million dollars (INR 3.5 crore) in a seed round of funding from PRS Advisors and other local angel investors from Ahmedabad and Mumbai. This 3.5-year-old startup is all geared to set its foot in the global arena and help merchants win in the modern retail landscape. Reelo is incubated at Gujarat University Startup & Entrepreneurship Council (GUSEC), through which it leveraged exclusive mentorship support and Startup Gujarat's Scheme for Assistance of Startups Grant. 
In a scenario where customers' expectations are constantly changing and most small and mid-sized retailers are flying blind, Reelo came as a breather in November 2017 to change that and make intelligent customer engagement easy, accessible, and affordable for every retailer.
"Our platform enables retailers with no marketing or technical skills to increase their sales with smart marketing. We plan on investing heavily in our product development and go-to-market teams, and expand to other geographies such as North America, Middle East and other countries in Asia."
Along with the market expansion, the startup plans to augment its technology to make it smarter. With AI-powered marketing solutions, it will enable modern retailers to make better decisions that are based on data, not opinions. The app's smart recommendations will help retailers know their customers like never before. 
As the retail landscape continues to evolve, Reelo is proving that repeat business is the key to growth. It currently works with over 2000 retailers in 40 Indian cities and has over 4M customers and 15M transactions to date. They have footprints in all cities across India including Ahmedabad, Mumbai, Jaipur, Kolkata, Vadodara, Pune, Lucknow and more. 
Reelo recently launched its new version, which is said to be smarter, data-driven, and optimised with personalised recommendations. A free trial of the app will be available on their website.