GUSEC sets up a ₹10 crore Seed Fund for startups with support of NSTEDB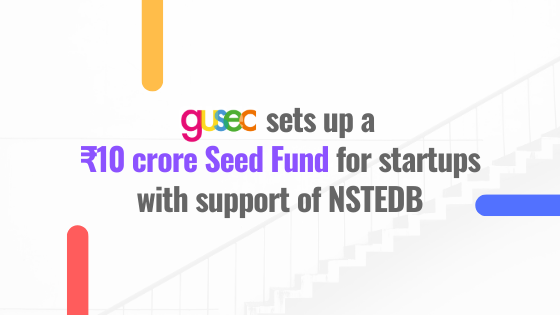 The National Science and Technology Entrepreneurship Development Board (NSTEDB) which is an autonomous board under Department of Science and Technology, Government of India, has sanctioned a ₹10 crore grant to Gujarat University Startup and Entrepreneurship Council (GUSEC) this week, as part of the NIDHI Seed Support System (SSS) scheme. This fund will enable GUSEC to invest in startups, in furtherance of its aim to help them scale better.
The Fund shall be utilised approximately over the next three years towards supporting startups within the GUSEC network and its incubation programs. The average ticket size per startup would be approx INR 25 lakhs per investment, with a maximum cap of Rs. 1 crore to be invested in a startup. Up until now, GUSEC has been facilitating grants for its startups through various partner agencies and government departments. While the fund will be deployed in startups across all major sectors, preference will be given to startups using technological innovations and interventions to create unique and scalable products.
NIDHI is the National Initiative for Developing and Harnessing Innovations (NIDHI), as part of which GUSEC was set up as a Technology Business Incubator (TBI) in October 2018. 
GUSEC has also been supported as a MeitY TIDE Incubation Centre under the Ministry of Electronics and Information Technology, Government of India, since March 2020; and further derives support from the Student Startup and Innovation Policy (SSIP) under Education Department, Government of Gujarat and as a Nodal Institute for funding startups under the Startup Assistance Scheme of Industries Commissionerate, Government of Gujarat. 
Gujarat University is also home to AIC-GUSEC which is an Atal Incubation Centre supported by NITI Aayog.
GUSEC: Impact created so far
Since its inception, GUSEC has supported over 234 startups, which have created over 666 jobs as well as over ₹14 crores in revenue. GUSEC has undertaken a number of efforts to sensitise and introduce the student and young population of Gujarat to startups, entrepreneurship and innovation and to that effect, trained over 2 lakh individuals since 2017.