GUSEC Startup 'Alagrand.com' Raises Seed Round at a ₹20 Crore Valuation

(The following news was announced by Dr MN Patel, Hon'ble Vice-Chancellor, Gujarat University, along with Mr Mitesh Shethwala, Founder & CEO of Alagrand.com, at a formal media briefing on December 13, 2016 at the Vice-Chancellor's office.)
AHMEDABAD, December 13, 2016 – Alagrand.com, a startup incubated at Gujarat University Startup and Entrepreneurship Council (GUSEC) last week raised an undisclosed seed round of investment at a valuation of US$3 million (~₹20 crore).
The investment round was led by a local investor who has previously invested in several business ventures. Alagrand.com is currently in its second year of operation.
The e-commerce market in India is projected to cross a value of ₹2,00,000 crore by the end of 2016, with apparel and footwear contributing to roughly 35% of that market. India has more than 50 fashion e-commerce brands including the largest players Myntra and Jabong – both currently owned by the Flipkart group – but Alagrand.com is the first such fashion e-commerce startup from the state of Gujarat.
Alagrand.com, started with the vision to localise fashion e-commerce and uplift local brands and designers, currently sells more than 10,000 product across 20+ categories featuring prominent Gujarat-based brands such as Jadeblue, Asopalav, Viva N Diva, Chashmish, etc.
"E-commerce is considered to be a crowded space in India, however there wasn't a single leading fashion e-commerce marketplace from Gujarat when we started 2 years ago. We started with the clear vision to capture this opportunity," said founder Mitesh Shethwala.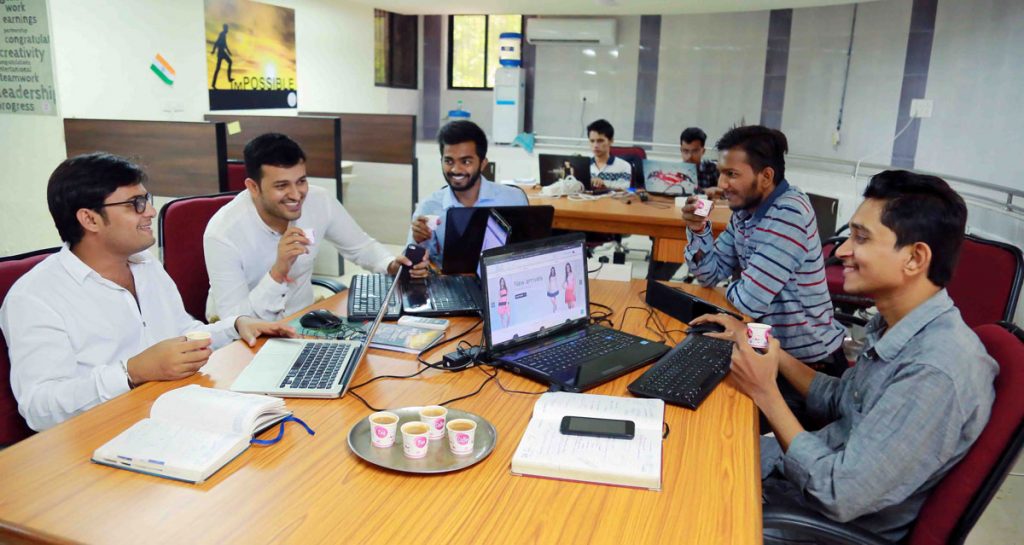 Applauding the milestone, Dr MN Patel, Vice-Chancellor, Gujarat University said, "Startups are quickly becoming the growth engine of the country, boosting the economy as well as creating jobs. With the gross enrolment ratio increasing every year, it becomes a key to support startups and innovations right at the early stage so the education system also brings out some job creators – and universities can play a very pivotal role in this. Through GUSEC, we today support more than 30 startups and innovations and the work done by Mitesh with Alagrand.com has been commendable. We shall continue to find and implement new ways to support our startups and innovations in every way possible."
Gujarat University Startup and Entrepreneurship Council (GUSEC) is a university initiative sanctioned in late 2015 by the university.
In April 2016, GUSEC in association with Gujarat CSR Authority, awarded ₹40,000 as pre-seed fund to 12 of its startups, one of which was Alagrand.com.
According to Shethwala, the seed fund will be utilised to scale the backend and develop mobile app platforms of the service, as well as influx more human resources to grow the company. "Our goal is to have at least a million sellers selling on our platform in the next 3 years," added Shethwala.
Also read: The story of Mitesh Shethwala on Chaaipani, another startup incubated at GUSEC, where Shruti Chaturvedi writes about Mitesh's battle with depression
Check out: Alagrand.com